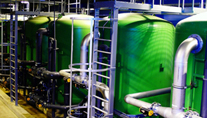 Public Health Engineering:
This includes Water Supply, Treatment, Distribution, Sewage Collection, Treatment, Disposal and Reuse. It also includes Waste water collection, Treatment, Disposal and Reuse, Storm Water Drainage, Rainwater Harvesting & Recharging, Swimming Pool Systems and Irrigation System.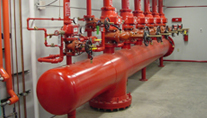 Fire & Life Safety System:
Hydrant Systems & Sprinkler Systems, Water Mist Fire Suppression, Wet & Dry Risers, Fire Alarm & Voice Evacuation Systems, Gas Suppression System, Public Address System, Requirements Related to FM Global/NFPA all other International Norms. It will also include Security surveillance through CCTV network and access control.
Electrical Engineering:
High Voltage Distribution, Captive / Standby Generation, HT Power Distribution, LT Power Distribution, Power Distribution with in Buildings, Uninterruptible Power Systems (UPS), Power Control Demand Control, Lightening protection and Load rolling, system Energy Monitoring, External Low Voltage Distribution, Emergency Lighting Solar Harvesting system, Earthing System, Telephone Systems & Structured Cabling, Voice & Wireless Data Systems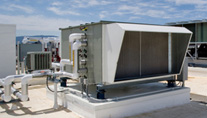 HVAC
Air Conditioning & Refrigeration, Heating & Ventilation, Steam & Condensate, Industrial Piping System, Building Management System, Tenant Billing System-Metering of Electrical / HVAC / Water, Control & Monitoring of Building services and its equipments through IBMS, Control & Monitoring of Mechanical/Electrical Equipments, Optical Energy Conserving using BMS